EJFR is here for You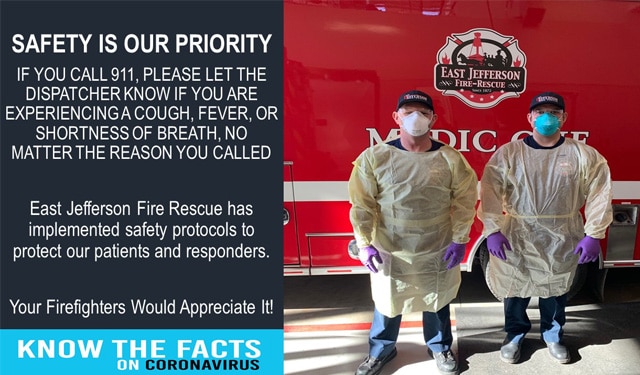 In order to help slow the spread of COVID-19 and to meet the recent Washington State Executive Order, East Jefferson Fire Rescue facilities are temporarily closed to public access until further notice. For non-emergency business call (360) 385-2626.
Responding to Emergency 911 Calls will remain unchanged!
EJFR is actively working with partner agencies on planning and response to the COVID-19 (Coronavirus) pandemic. The lead agency in the local area is the Jefferson County Department of Public Health. Please visit the following websites for the most up to date information.
Jefferson County Department of Public Health