Results have been certified and PLFR will merge with EJFR as of 1/1/23.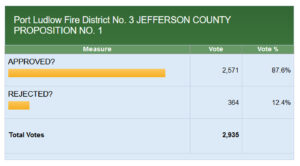 What does this mean for EJFR & PLFR?
Q: How will the merger affect personnel? PLFR employees will become EJFR employees. The combined workforce will continue to staff all five primary fire stations fulltime.* The four remaining volunteer fire stations will be supported by a larger cohort of volunteers.
Q: How will the merger impact emergency services? Residents served by EJFR and PLFR will continue to receive the same level of Fire and EMS services. The merger will eliminate the remaining duplication of administrative services, separate budgets, etc.
Q: How will the merger affect property taxes? Current levies from both Districts shall fund 2023 budgets. If merged, the following year would result in a combined levy rate. Despite inflation and increases in assessed property values, Fire Districts cannot increase levies by more than 1% annually without voter approval. Separate from the merger decision, both EJFR & PLFR Boards are developing plans for a levy lid lift initiative in 2023.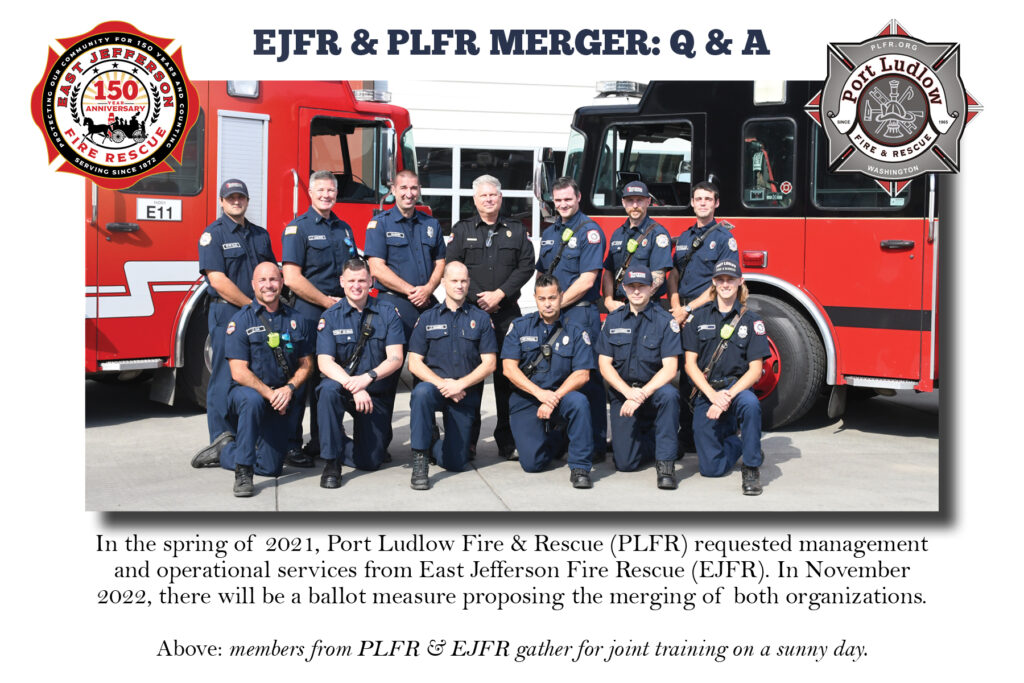 East Jefferson Fire Rescue & Port Ludlow Fire & Rescue To Formally Pursue a Merge
Jefferson County, WA – During the past year, Port Ludlow and East Jefferson Fire Districts have increased collaboration in an effort to get the most out of our available resources while continuing to deliver outstanding emergency services. In order to realize further efficiencies, the boards of commissioners at each district have decided to formally pursue full integration of our resources, and directed staff to develop a plan leading to a merger of the two districts.
"There is a lot of work ahead. The community and media can expect plenty of engagement as we capture input, gather information and put the steps in place to provide even better service by joining forces. Our collective goal is to be as efficient as possible with our resources while continuing to enhance the emergency services for our communities," stated Chief Black
East Jefferson Fire Rescue has been providing management services to Port Ludlow Fire & Rescue since May 2021 via interlocal agreement – the agreement extends to September 1, 2022.
###